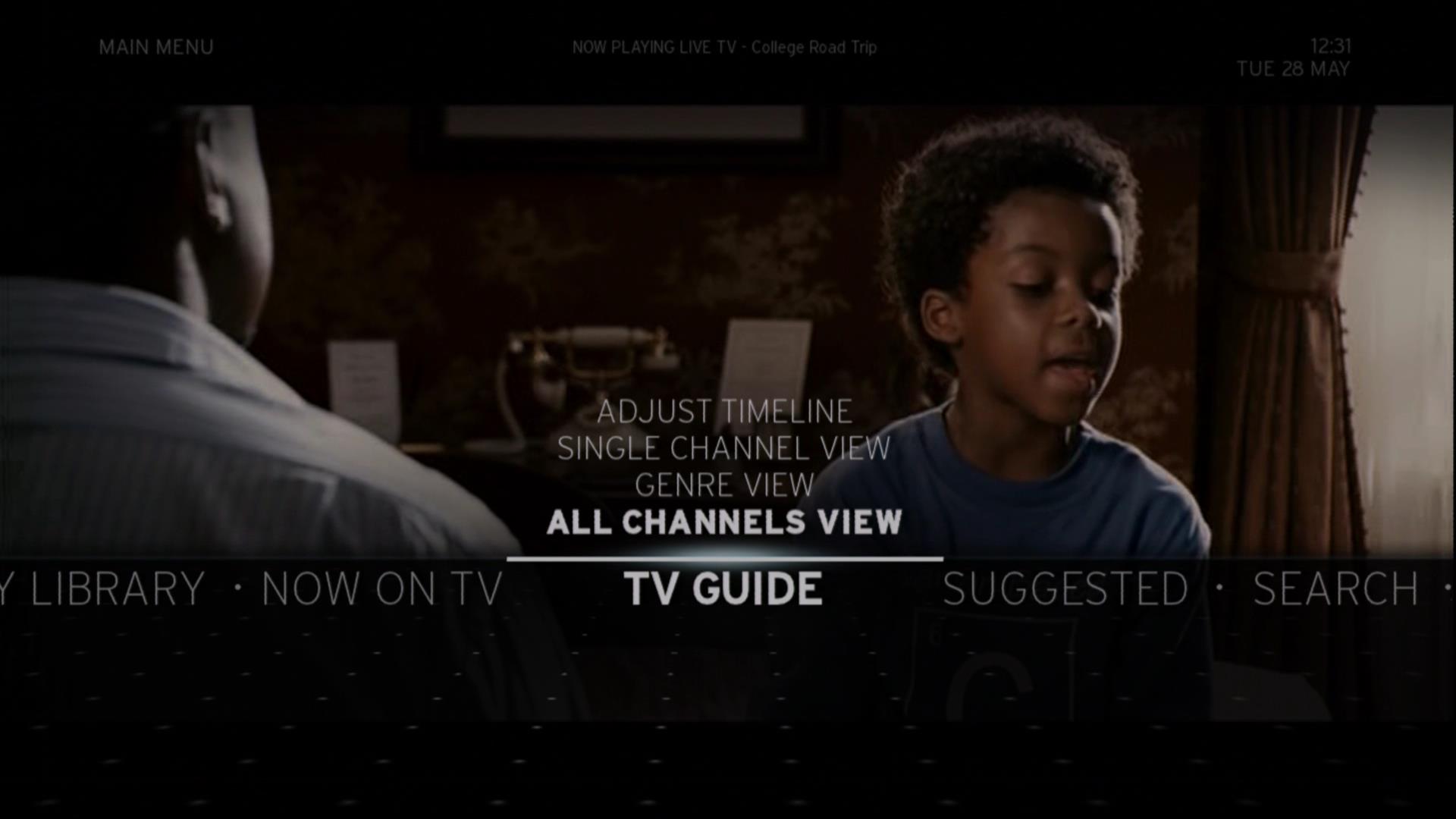 Not many people had heard of the UPC Horizon service until the UPC parent, Liberty Global, bought Virgin Television earlier in the year.  With the Virgin acquisition UPC got its hands on Tivo, and became a European cable giant running TWO different next-gen TV platforms, and the comparisons began. Would Horizon ever replace Tivo or vice-versa?
A bit of background:  With the addition of the UK, UPC now runs cable companies in 10 different European countries. The Horizon box has been developed with NDS, and is based on their 'Snowflake' development project – which includes clever breakthroughs like an HTML5 EPG.  So far, UPC have rolled out Version 1 of Horizon in Switzerland, Ireland and Holland with mixed results.  UPC have now announced a 'Version 2′ upgrade – and iBurbia Studios' Ted Knight got to have a look over in Dublin. This is a summary of his review.
Ted Knight – May 2013
UPC Horizon promises its subscribers a new way to watch their digital content, in the form of live TV, PVR, 'box set' on-demand, movie rental and even users' own content played from PCs and home media devices to their TV, via the Horizon box.
Today we take a look at the Version 2 software update to the Horizon platform to see what UPC are bringing to the digital TV space. In particular we focus on the features close to the TV customers heart – broadcast, PVR functionality, live pause (and associated trick play functions) and intuitive access to on-demand.
With the update to the new Horizon cable TV box we see a variety of improvements to the platform, from faster navigation of the UI to very useable 'trick play' features which includes live pause and access to on demand during broadcast viewing.  Compared to V1, the number of 'clicks' we make through the various user journeys have been dramatically reduced, with the steps we do make taking less time thanks to the software update cutting loading times. Once we get deeper into the new UPC offering though, does it still manage to impress?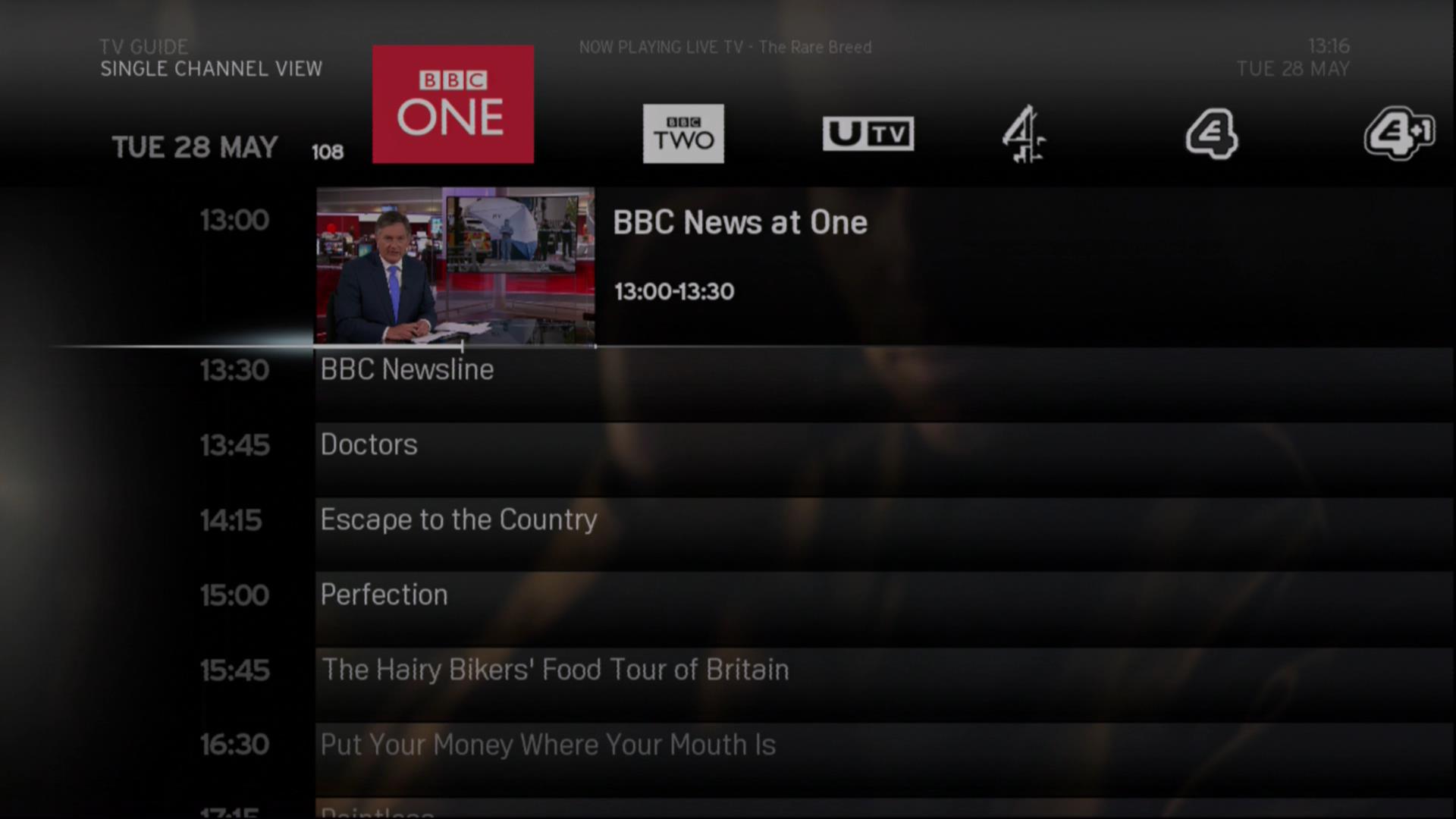 At the basic linear TV level, the Horizon box contains the bare bones TV guide, which is simple to navigate and responds well to the remote. It has a few features we have not found on other platforms (e.g use of multiple tuners to pre-tune channels and preview them before channel switch), some features that have been achieved differently (e.g clicking through to on-demand from the mini guide during broadcast) and some surprising omissions. For instance, there is no backwards EPG to access catch-up content, which the more savvy UK consumer would find surprising.
At the core of the box's hardware there are 6 tuners  – allowing up to 4 channels to be recorded whilst viewing a 5th (NB. the 6th tuner is used to 'pre-tune' channels as you scroll over them in the TV Guide). The 6 tuners enable the customer to mul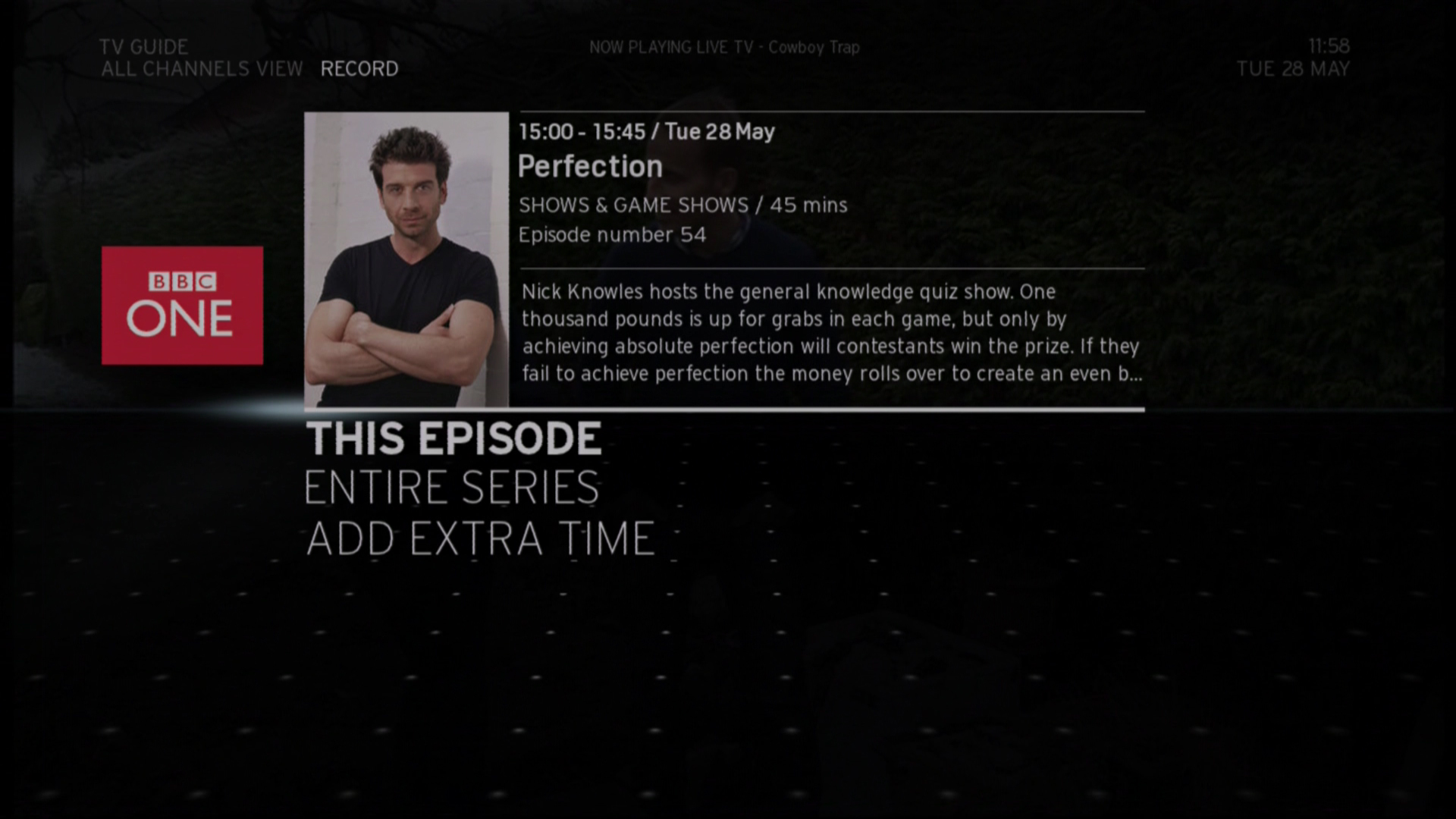 ti-task recordings as well as view their TV service around the home, by allowing channels to be streamed live over a home's WiFi network to connected devices. (This differs from the Virgin TV Anywhere approach which streams channels to devices around the home from a web server at the Virgin head-end).
This strong 'home media server' PVR functionality puts Horizon ahead of other platforms in Europe, that have not yet increased the number of tuners above 3. As mentioned in the Decipher review of CES in January, the advanced US STBs have all leaped forward into a world of 6-8 tuners.  If customers are looking for a PVR that records a large amount of content without the need for clash management, and offers sophisticated home media capability, then Horizon would be a logical choice.
To supplement your viewing, Horizon's opt in/opt out 'smart suggestion' engine suggests new content you might like using insight gleaned from the programmes you have watched as well as suggesting content based on your viewing habits by time of day (i.e kids content early afternoon, and more mature content post watershed).
Accessing on-demand content, whether through the main menu, the mini-guide overlay or search, is a rich experience that offers programmes with pack-shots organised into genres, groups and categories. Navigation using search certainly guides the user quickly to content, aided by predictive auto-fill and the QWERTY keyboard on the reverse side of the remote. All on-demand is delivered from within the service (not via web links to broadcast players as with BBC on Virgin Tivo, and all the players on YouView).  But broadcast branding is supported at various points of the user journey.  Each broadcaster gets a branded mini-overlay menu, which short-cuts the viewer into on-demand content. (Note: this is a similar experience to the red button one created by the BBC for their channels on Virgin Tivo).  Each of the broadcasters' 'player' areas are decorated with backdrop imagery and logos, enriching the customer experience of the channel brand alongside the packshot images of individual programmes.
With regards to broadband features and applications, we see a relatively small selection of players and apps that is set to grow with further releases.  There are some interesting access features for apps which use the HTML5 EPG environment. Apps can be contextual to TV shows and can be accessed through the mini-guide overlay.  They load quickly over the top of currently playing content when accessed this way.  The apps are reasonably simple, and don't yet use the connected home features we have seen emerge on Smart TVs. For instance, the YouTube apps, though responsive and easy to navigate, is a simple TV version and does not allow control via a second screen mobile device such as an iPhone or iPad.
Rolled together these functions certainly make the revised Horizon platform a stronger contender in the TV market, with a focus on PVR functions and on-demand supplementing broadcast viewing – it ticks several boxes for the consumer.  More importantly, it strikes the best balance  between platform, broadcaster and programme branding that we have seen to date in an advanced TV service. Given the platforms' need to keep the broadcasters on-side as they increase demands on them (via mobility apps, TV Everywhere functionality and network PVRs), achieving this balance seems strategically sensible.
Ted.
Note: a detailed comparison of features between Tivo and Horizon, plus a full screen and video-grab summary of the Horizon V2 service is available for Decipher FutureMedia customers on the Decipher site.